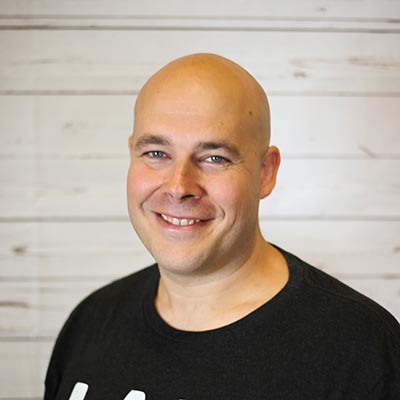 Department: Chiropractic
Started Practice: 2005
Education: New York Chiropractic College
Practice Areas: Central Massachusetts
Phone: (978) 368-3330
Email: [email protected]
Dr. Ciccone B.S., D.C. is a 2005 graduate of New York Chiropractic College. Upon graduation Dr. Ciccone opened his own practice in central Massachusetts, moving to his current location in Lancaster 7 years ago with a mission to help people, in particular families, understand and achieve health. Dr. Ciccone first became interested in Chiropractic while pursuing a Medical degree. He received a fellowship from American Cancer Society and a full scholarship to pursue his MD. and PhD. Yet the more time he spent in hospitals, the more he felt something was missing.
As he studied with other healthcare professionals, he began to understand the importance of caring for the patient as opposed to caring for the disease. Another important motivating factor in Doc's life has been his father, Dennis, Sr., who originally started coming to the office for pain in his shoulder and was told he needed surgery.
Through corrective care his shoulder began to function more normally again, he was no longer in pain, and in the end, no longer needed surgery. Additionally, he had also lost weight, began to exercise and was able to come off many of the various medications he had been prescribed over the years. One day, his Dad approached him with a proposal Dr. Dennis never thought he would hear. For over 30 years both Dr. Ciccone and his father had suffered through the pains and consequences, diagnosis and side effects of his father's mental illness. For 30 years Dennis Sr. had been on Lithium and Thorazine. His doctor's had told him that if he ever came off his medication, he would be hospitalized.
For 30 years, they took away his hope. The effects this had on young Dennis were such that he was determined to help his father find a better way. Finally, Dennis Sr. approached his son, I want to come off my meds." Dr. Dennis worked closely with other practitioners, consulting and studying in order to help his father do just that. Eventually he came off the drugs and got his Life back. Son," he told Dr. Dennis, through tears one day at a family gathering, you don't understand what it feels like to be on these medications. All these years I could see my life, but not participate. I felt like I was a bird locked in a cage. Thanks to you I'm free!" It is this freedom that drives Dr. Ciccone to help those who need healing to function better and live more fully autonomous lives. It is this freedom that drives Dr. Ciccone to seek a better way than what we think we already know.