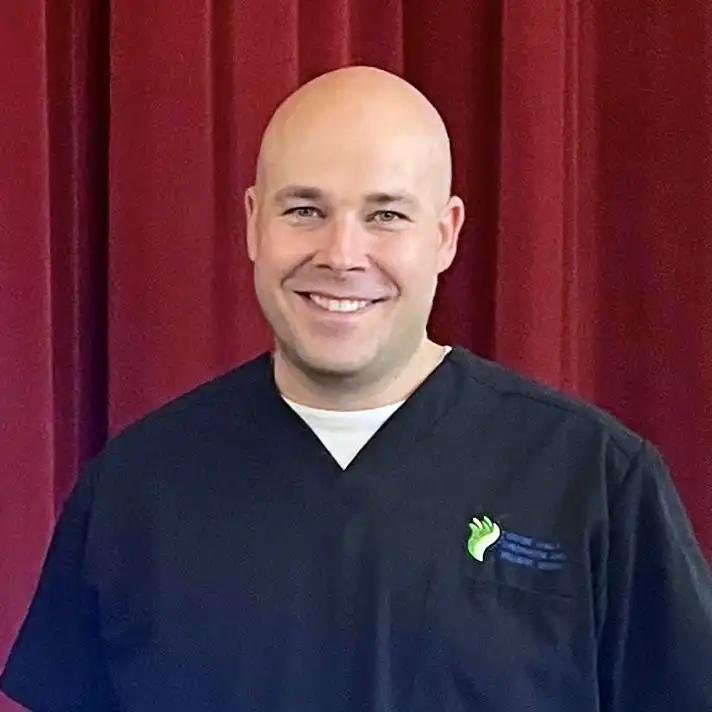 Dr. Dennis Ciccone, B.S., D.C., is a graduate of New York Chiropractic College, earning his degree in 2005. Upon graduation, Dr. Ciccone opened his own practice in central Massachusetts with a mission to help people, in particular families, understand and achieve health and wellness. His passion for chiropractic care was sparked during his pursuit of a Medical degree. He received a prestigious fellowship from the American Cancer Society and a full scholarship to pursue both an M.D. and a Ph.D. However, as he spent more time in hospitals, he began to sense that there was something vital missing in the healthcare system.
As he studied with other healthcare professionals, he began to understand the importance of caring for the patient as opposed to caring for the disease. Another important motivating factor in Doc's life has been his father, Dennis Sr., who originally started coming to the office for pain in his shoulder after being advised to undergo surgery.
With the implementation of corrective care and nutritional changes, his father's shoulder gradually regained normal function, pain subsided, and, remarkably, surgery became unnecessary. Moreover, his father underwent a transformation, shedding excess weight, and adopting an exercise routine, allowing him to reduce the number of prescribed medications he needed. One day, Dennis Sr. approached his son with an unexpected proposition—expressing his desire to discontinue his medications. For over 30 years both Dr. Ciccone and his father suffered through the pains, consequences, diagnosis, and side effects of his father's mental illness. Throughout those years, Dennis Sr. had been on Lithium and Thorazine and had lost hope. His doctors told him that if he ever came off his medication, he would be hospitalized. The effects this had on young Dennis Jr. were such that he was determined to help his father find a better way.
Dr. Ciccone worked closely with various healthcare practitioners, consulting and researching extensively to help his father achieve this goal. Ultimately, Dennis Sr. successfully tapered off his medications and reclaimed his life. He tearfully confided in his son at a family gathering, "You don't understand what it feels like to be on those medications. For all these years, I could see my life, but I couldn't participate. I felt like a bird locked in a cage. Thanks to you, I'm free!"
It is this freedom that fuels Dr. Ciccone's determination to assist individuals seeking healing, empowering them to function optimally and live fully autonomous lives. His unwavering commitment to discovering better approaches to healthcare drives him to challenge conventional wisdom and explore innovative paths to well-being.